About Anne Ridings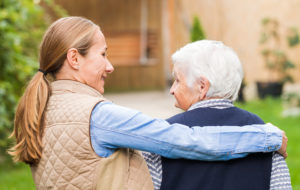 Anne came to Florida shortly after graduating Bridgewater State College with a degree in Social Work. She is a Certified Master Guardian through the National Guardian Association. In 1990, Anne was the facilitator and coordinator of the Guardianship Education for families and professionals in the 12th Judicial Circuit. She is passionate about elder abuse and has coordinated several seminars with regard to abuse and exploitation. She has served on the Statewide Board of Directors for FSGA and was the founding president of the local Gulf Coast Chapter of FSGA and is a current board member.
Anne was the founding Director of Lutheran Services Florida Sarasota Guardianship program for 27 years. She grew the program from herself to over 18 staff, serving over 1500 clients since starting the LSF Guardianship Program in January of 1990.   Anne served as the Statewide Director of Guardianship, overseeing 7 programs throughout the State of Florida for LSF from 1995-2000.
Anne Ridings started her own business, Ridings Case Management, and Fiduciary Solutions, Inc., serving as an advocate for the elderly and disabled. 
Current and Past Professional Associations and Activities:
Master Guardian, certification through National Guardian Association (NGA)
National Guardianship Association (NGA) Member
Florida State Guardianship Association (FSGA)
Board Member  1996 – 2002
Treasurer 1997-1998, 1999 – 2000
Florida State Guardianship Association Gulf Coast Chapter Founding President 1995
Board Member 1995 – 1998, 2007, 2009 – 2017
State Liaison 1999 – 2000
Guardianship Education Coalition Member, 1998 – 2000
Florida Council on Aging (FCOA) Member since 1990
Sarasota Adult Protection Team Member since 1990
Sarasota County Aging Network (SCAN) – secretary 1991
Aging in Place Team, member 2009-2012
Big Brothers Big Sisters – Foundation Board Member 1996 – 1997
FACT Team Advisory Board Member 2007 – 2013
Coordinator facilitator of the family guardianship course
1996 Recipient, Quality Senior Living Award for Service to Seniors by an Organization
Stakeholders in Aging Consortium Member
   Founding Chair 2012,
   Co-Chair 2013 – 2014    
Elder Abuse Committee 2012 – present
Chair and Coordinator of Community Elder Abuse Seminar 2012 – 2015